With a sustainability statement, CodeComplete emphasizes its commitment to equal rights and human values, especially children's rights. We commit to creating services that help people live better everyday lives, making a world of difference and enjoyment.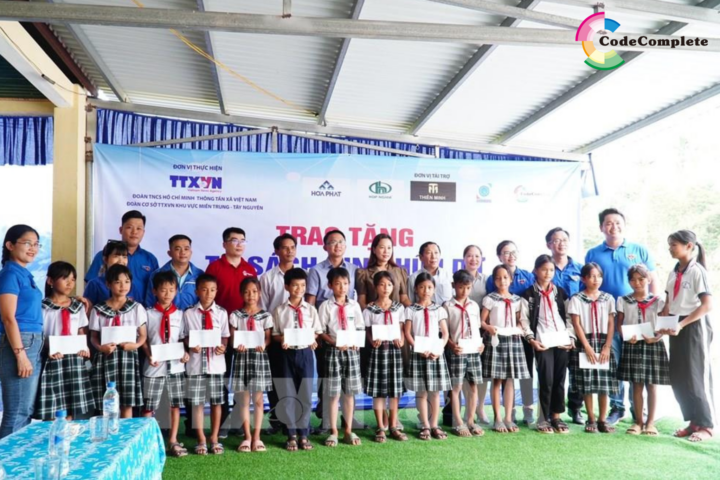 Offered scholarships to Ba Dinh's students!
We are proud to have sponsored a visit to Ba Dinh Primary School in the mountainous region of Ba To, Quang Ngai, in collaboration with the Vietnam News Agency (Central Highlands Region). Our trip was meaningful as we brought good values and knowledge to the children there. During our visit, we had the opportunity to interact with both teachers and students, gaining insight into the challenges they face in their academic pursuits. Our contribution to the school included the provision of "Dinh Huu Du" bookcases, educational learning equipment, scholarships, and playgrounds for the children. It is heartening to make a meaningful impact on society, particularly in the lives of Vietnamese children, and to demonstrate our commitment to the community.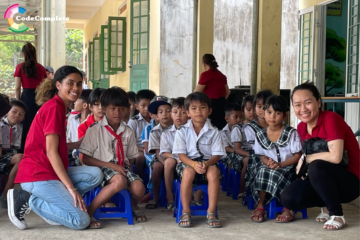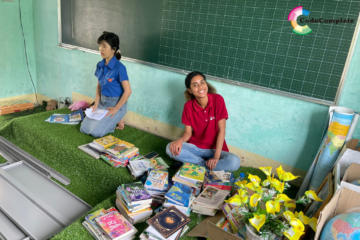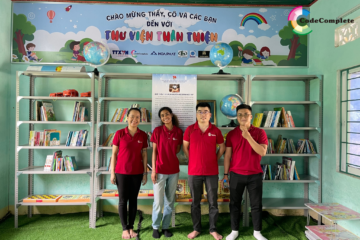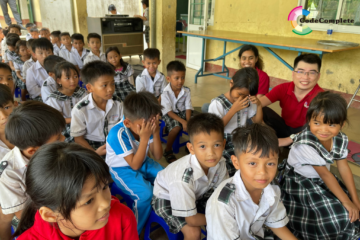 We provided educational supplies, a playground, and a Dinh Huu Du bookcase.
Through this trip, we gained a better understanding of the difficulties that remote areas of Vietnam are still facing. These insights will motivate us to work harder and contribute to building a more equal society so that all Vietnamese children can enjoy access to education and better nutrition. We would like to thank the Vietnam News Agency for providing us with the opportunity to attend this event and extend special thanks to Hoa Phat Group, Hop Nghia Investment Corporation, Thien Minh Construction & Trading Production Company, and Chin Nghia Company for their physical and spiritual support.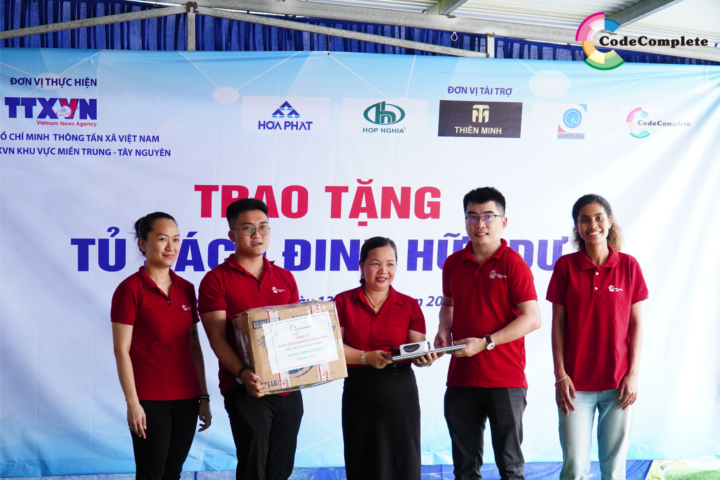 We also distributed educational materials provided by CodeComplete members, as well as a laptop computer, which was the first of its kind at the school.
Check out the similar article from the Vietnam News Agency: