Traditionally, our company's yearly trip has always been a summertime affair. But this year, we decided to change things up a bit and put our summer plans on hold to concentrate on the grand opening of our new office. But the wait was well worth it! On October 21st-22nd, we went on a retreat that etched unforgettable memories in the hearts of every CodeComplete member.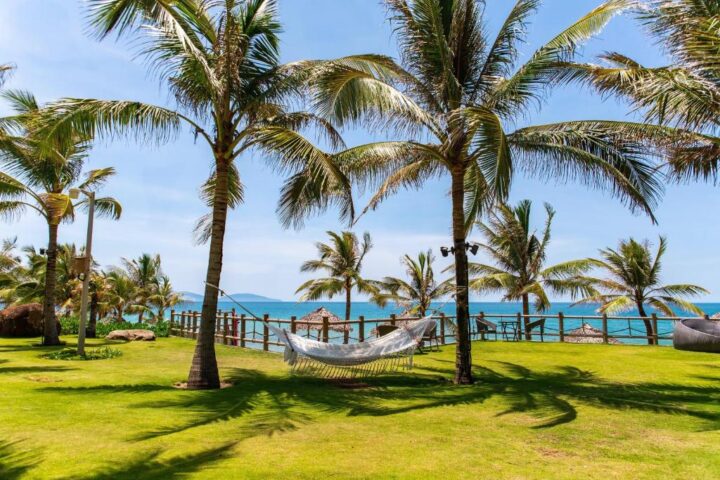 We left the office all excited, ready for a fun weekend in Hoi An – a beautiful place with great views and delectable cuisine. We couldn't wait to chill at a fancy beachside resort, and the weather was sunny and lovely. It took us just 40 minutes to get to Hoi An, and then we switched to a shuttle bus to go into the town since the big ones couldn't fit in its old streets. First, we went to a restaurant and had some tasty chicken rice. After that, we took a nice walk through the old streets, enjoying the history around us.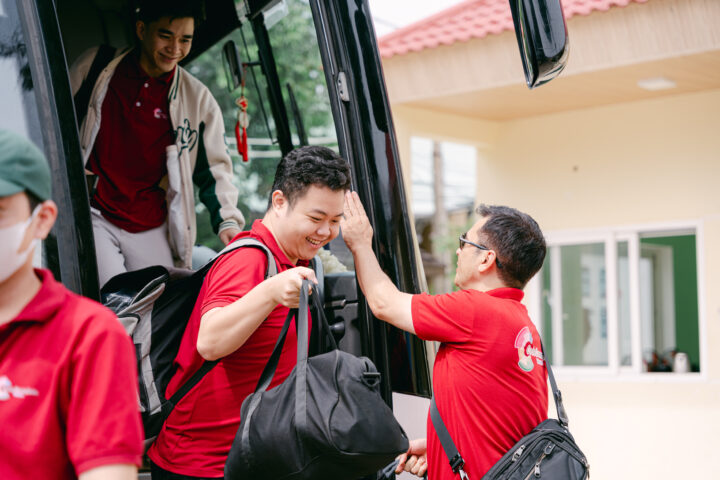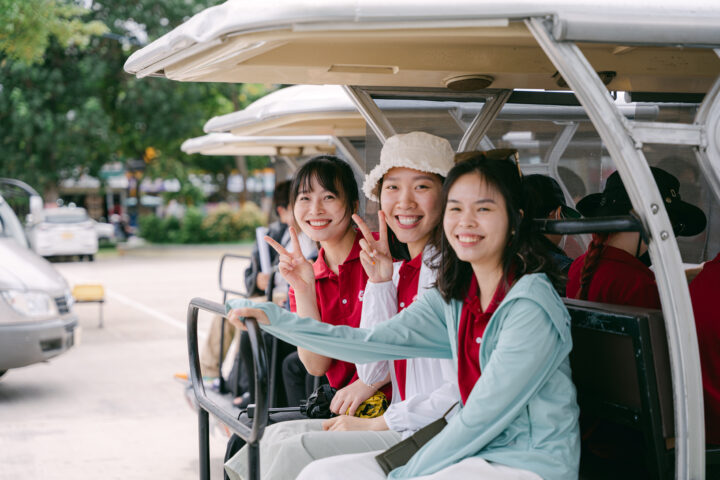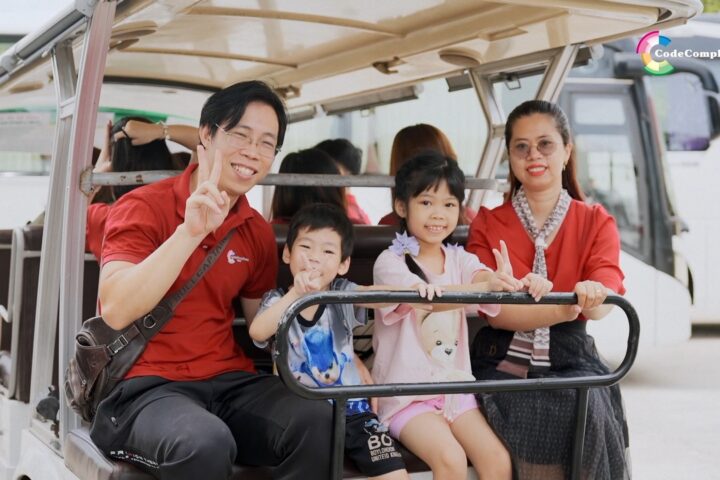 Upon arriving at our luxurious resort, we spent the whole afternoon exploring the services, soaking in the stunning beach view, playing pool games, and strolling through the resort's picturesque gardens. This is a chance for us to refresh and revitalize ourselves in preparation for the grand Gala Dinner that awaits us in the evening.
It was a wonderful night where we enjoyed the food together, seeing our amazing team dancing and showing their talent with several memorable performances. All have made a night full of joy and happiness!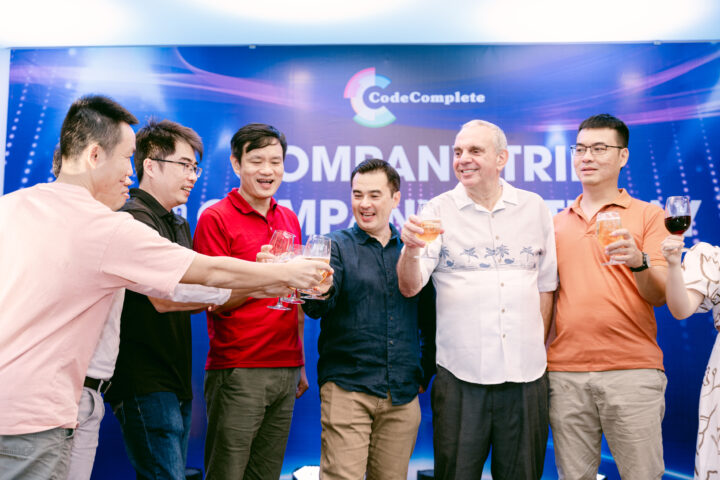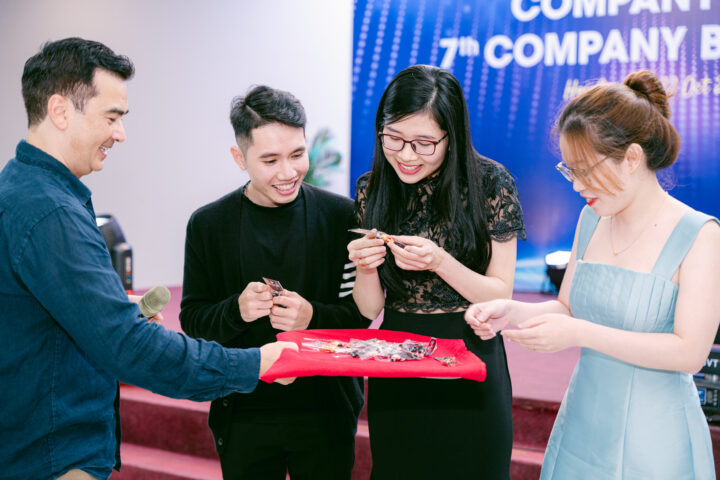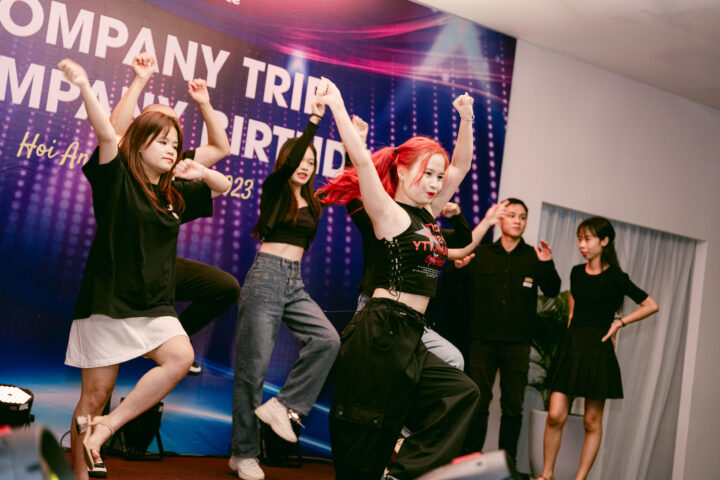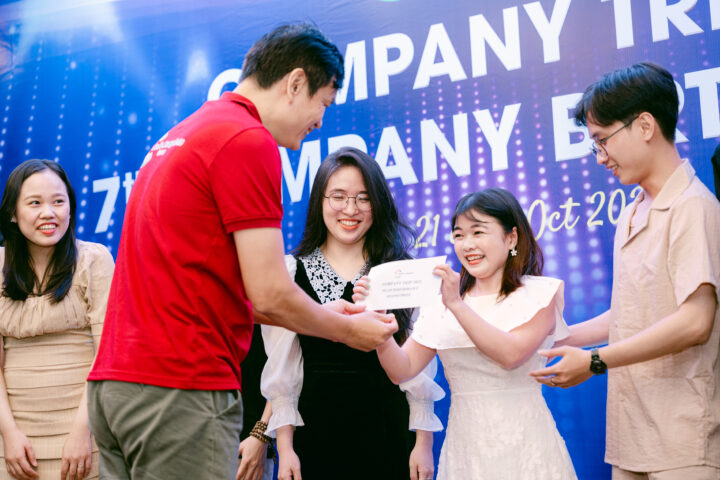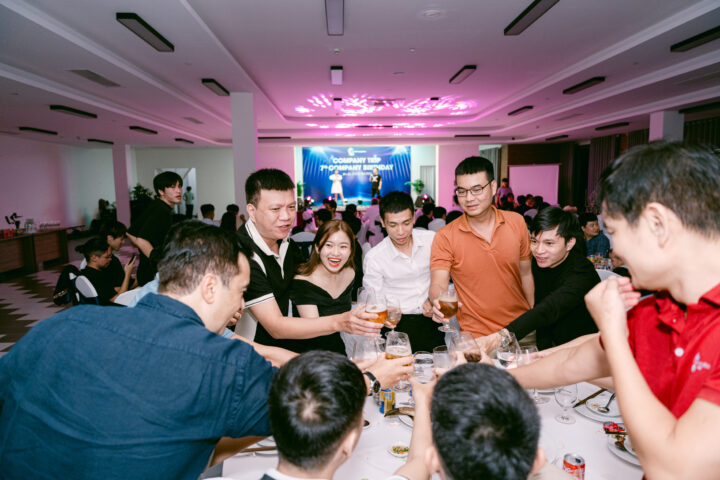 After two fun days in Hoi An, our trip ended happily, and everyone was in a good mood. We hope that everyone feels refreshed and relaxed. Let's talk about some great memories from our trip and have a guess about where CodeComplete Solutions might go next.