CodeComplete is proud to be one of the first businesses to sign a Memorandum of Understanding (MOU) with the Management Information System (MIS) Faculty of Danang University of Economics.

Across the operation and development process, CodeComplete always enhanced our team's experise. As a result, we recognize that collaborating with top univeristies in education to contribute to curriculum development and provide additional opportunities for students to experience the real working environment is critical.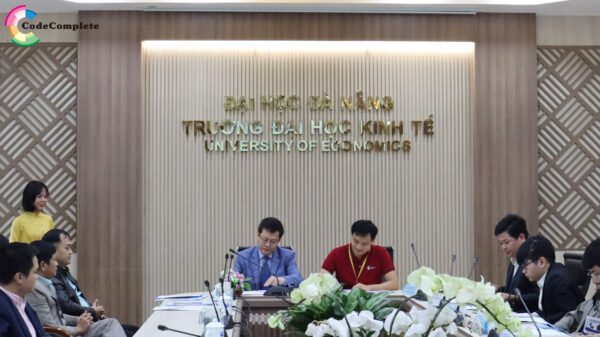 On 16th of December, 2022 we officially became a partner with MIS! This MOU marks a new turning point in the long-term cooperation and mutual development of CodeComplete and Danang University of Economics.

Thank you MIS Faculty of the Danang University of Economics for your cooperation. Hopefully with this commitment, we will develop a strong and long-standing relationship and support each other's growth.