Purple House Vietnam (*) Youtube channel was published in January in 2022 with an aim to provide helpful information about epilepsy and other information relating to this disease. Purple House Vietnam Youtube channel will upload videos about:
Epilepsy knowledge shared by doctors and pharmacists.

Experience of epilepsy patients and their families
Information about nanacara Epilepsy support application
Information about sponsors
Confidence and relax corner
We hope that these videos will be helpful for epilepsy patients and people who do not get epilepsy can also have more information and positive vision about this disease.
Let's subscribe to our channel to follow the newest video from Purple House Vietnam!
Link youtube: https://www.youtube.com/c/PurpleHouseVietnam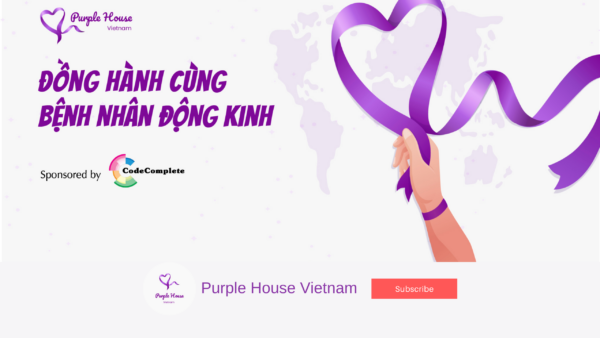 (*) Purple House Vietnam is a CodeComplete community project in Vietnam that provides companionship and support to epilepsy patients.
More information on this project can be found at: https://codecomplete.jp/sustainability/