Having a kid with epilepsy is difficult to manage, it is difficult to keep note when seizure happened how long it happened. To make life of parents and kids easier nanacara was made.
Parents can record videos and frequency of seizures.
They can also record the medicines which is being taken.
Doctors can check seizure and medicine data through graphs which can help them in easily deciding if some medicine if effective for a patient or not.
Parents can share data of kids with other family members.
nanacara is available in Japan and Vietnam.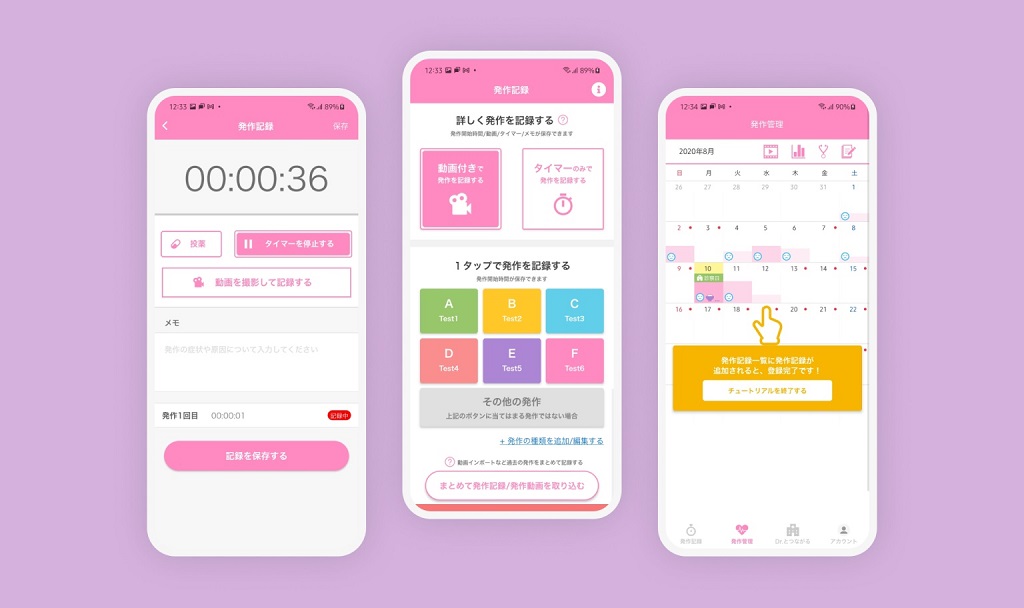 The company's first React Native project, the technology was quite new at that time, so everyone in the team worked to improve their knowledge through self-study and seminars, training in the team with together.
Including many different services, the infra system is relatively complicated.
Cross Plaform (react native), JAHIS QR code, seizure calendar, Firebase Services(Cloud Messaging, Dynamic link, Analytic), CI/CD (Jenkins), AWS
Platforms: iOS and Android
Based on the application's human values, users have trusted and chosen nanacara as a tool for storing information about seizures and sharing it with the doctor. This is a simple way to support the patient, improve diagnosis and therapy.